Our Mission
At Vine & Shepherd, we believe that faith is not just a personal journey but a way of life. We are small family business dedicated to providing high-quality apparel that not only reflect your Biblical beliefs and values but also inspire others around you. With Vine & Shepherd, you can proudly wear your faith, spark conversations, and make a positive impact on the world, one piece of clothing at a time.
Wear Your Faith!
Our products are designed to inspire not only the person wearing them, but also everyone who sees them. We believe that fashion should be a tool for spreading the Gospel, and our collection is all about empowering people to live out their faith in a stylish and impactful way.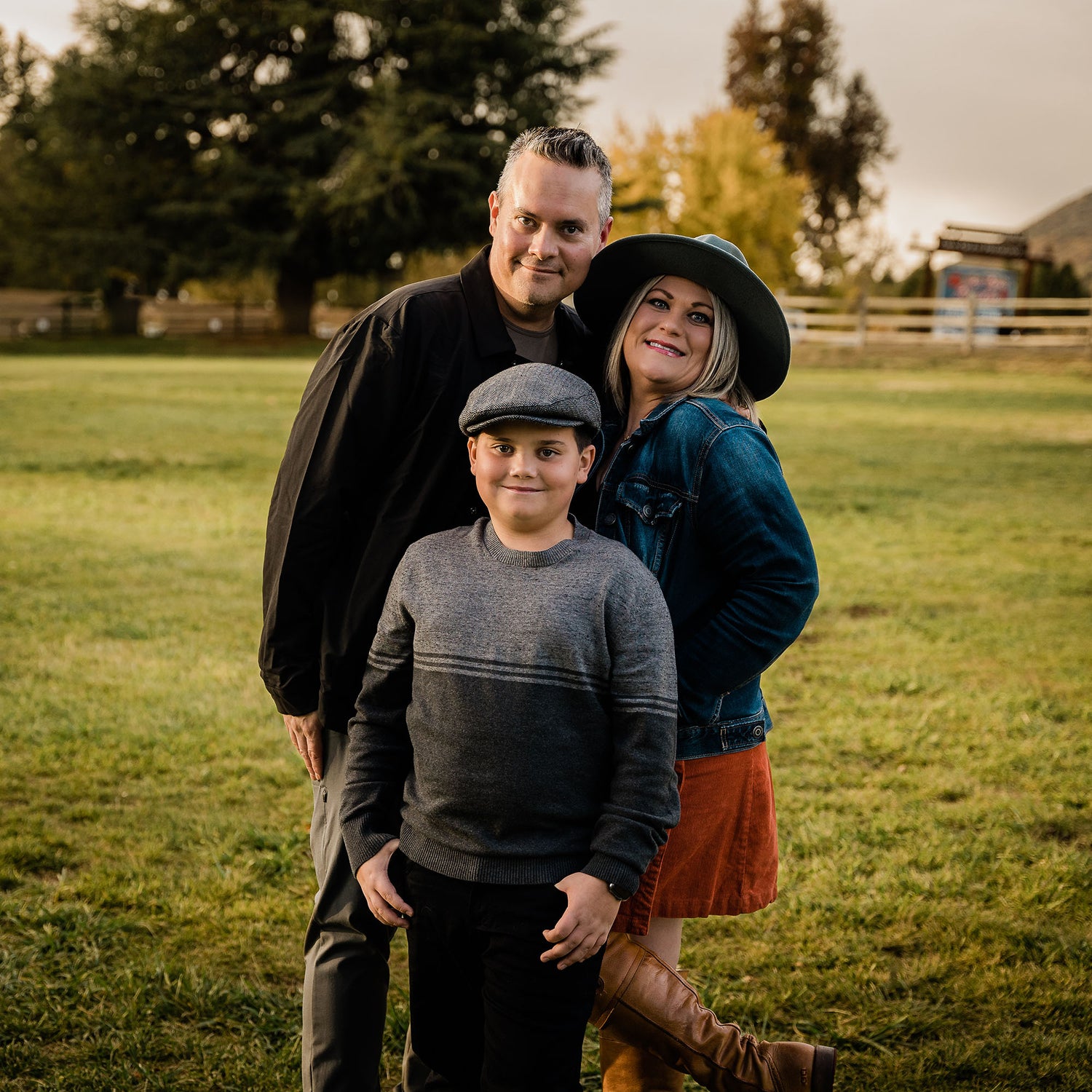 Who We Are
Our family of three lives in Southern California. There's Bret, who runs a creative agency, Leslie, an educator, and Canon a creative and fun loving ten year old. Life is crazy, but we are rooted in the faith and hope of our Lord and Savior Jesus Christ. Faith and family are our core, and we want to share that with you. Our desire is to bring products that are inspiring, but also witty and fun in nature. Humor can allow us to push through a lot of life's struggles, but it also provides great opportunities to share the gospel in a fresh and unique way. We wear all of our designs, because comfort and style are important to us as well. We also care about the quality of the products we sell, and wear: natural, and American made.
In John 15:5, Jesus says "I am the vine; you are the branches. The one who remains in me—and I in him—bears much fruit, because apart from me you can accomplish nothing." This verse speaks to the idea that we, as Christ-followers, are all connected to Jesus, the vine, and that our faith and life bear fruit through that connection.
Similarly, in John 10:11, Jesus says, "I am the good shepherd. The good shepherd lays down his life for the sheep." This verse highlights Jesus' love and care for us, and the idea that we can trust in him to guide us and lead us on the right path.
At Vine & Shepherd, we believe that Jesus should be at the center of our lives and our business. That's why our name is a reminder of the central role Jesus plays in our faith and our lives. Whether we're wearing our beliefs on our t-shirts or displaying them in our homes, Vine & Shepherd is all about keeping Jesus at the forefront and sharing His love and message with the world.